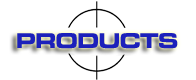 We do have many years of experience in manufacturing the ballistic Multi-Insert in several variants and protection levels. We produced this insert for a vast number of customers and retailing companies according to their specifications. The standard dimensions of 250mm x 300mm and a curvature of 400mm is the baseline for such inserts and the most sold item.
We do have many years of experience in manufacturing of fragment protection for personal cars, trucks and armoured cars/security trucks. We were successful in supplying protective systems to the German Bundeswehr for: - the cabins of the Mercedes-Unimog - the wheel well protection of the Mercedes G-Wagon. We also delivered various customized fragment protection plates for several vehicles to foreign countries.
Our special fragment protection is available both as woven fabric and composite plates. Delivery can be carried out either as rolls* or plates*, or "ready to use" according to your specific drawings and designs. All enquiries will be answered immediately and we support you in technical questions.
* = Offers are made directly by our distribution partners without any additional costs.